Former student of the Currais Novos hub tells how EaD contributed to overcoming difficulties after being victim of robbery
14 de July de 2021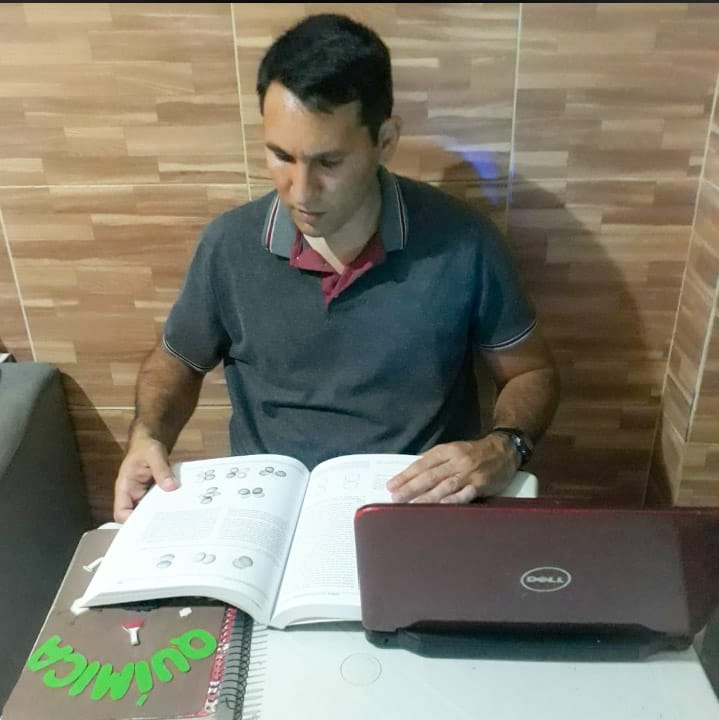 The possibility of reconciling work with the dream of getting a degree in Higher Education was one of the reasons that led 32-year-old Phablo Araújo de Medeiros to participate in the selection process for the distance learning undergraduate course in Chemistry. Resident in the city of Jardim do Seridó/RN, where he was born, in 2017 he began his studies at the Currais Novos Face-to-Face Support Hub, which operates within the Campus of the Seridó Higher Education Center (CERES/UFRN).
Phablo Araújo says that during the course he insisted on participating in events at the Currais Novos pole and in academic activities: "with the possibility of distance learning, I adapted my study time, within my availability, to be able to follow the content and the tasks". Phablo was one of the 5 students who, last Thursday (08), received the academic laurel. A surprise he will forever remember.
With emotion, he thanked everyone who was part of this trajectory: "I am very grateful to UFRN through SEDIS, as well as to the professors of the Chemistry Institute who, with their interventions, instigated and motivated me even more to study, being fundamental in the achievement an academic degree at one of the best universities in the country". When remembering the route until being laureate, he recalled that, on the night before one of the tests, his motorcycle and backpack were stolen.
Inside the backpack was a workbook that would be used for the final review before taking the exam. "That day, I was able to sleep at around 6 in the morning, to take the test still on Sunday", he says. Despite the psychological shock, according to Phablo Araújo, it was the access to Distance Education that encouraged him to overcome this difficult moment and dedicate himself even more to the course. Now, the new graduate in Chemistry intends to return to the Federal University of Rio Grande do Norte, this time as a Master's student.
Bruno Cássio – Media Sector at SEDIS/UFRN.
Category: distance education, News, special, technology-mediated education, UFRN