Former Biological Sciences EaD student at the Martins hub wins academic laurel for the second time
13 de July de 2021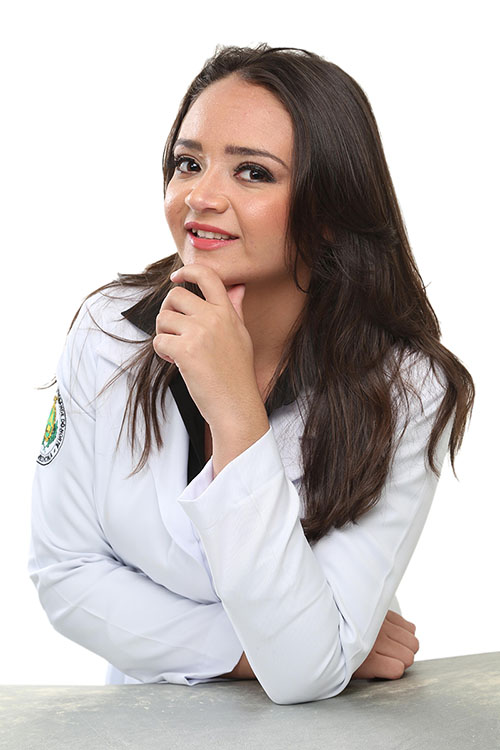 At 26 years old, Cibele Beatriz da Silva Oliveira is still celebrating the completion of her second graduation. The first was in Biomedicine, the second, much more recent, is the Degree in Biological Sciences at a distance, by the Martins pole, in Alto Oeste Potiguar. What the two degrees have in common: they were completed at the Federal University of Rio Grande do Norte (UFRN) and, in both cases, she received, in the end, the Academic Laurel, recognition given by the University to the good performance of the student.
Cibele Beatriz lives in Almino Afonso, in the interior of Rio Grande do Norte, the city where she was born. The distance of approximately 45 kilometers to Martins, where the On-site Support Center operates, did not prevent her from dreaming of achieving a second degree in Higher Education. She explained how this choice came about: "about six months after graduating as a biomedical doctor, I took the entrance exam for the Licentiate Degree in Biological Sciences at a distance also at UFRN, in search of training in the area for which I have always harbored deep admiration, education".
Also according to Cibele Beatriz, Distance Education allowed her to see skills and competences that, until then, she did not know she had. And she became even more fond of her studies: "in 2019, while I was studying Biological Sciences, I started a postgraduate degree (specialization) in Higher Education Teaching and, in May 2020, I was joining the Academic Masters in Teaching of Graduate Program in Teaching at the State University of Rio Grande do Norte".
Cibele was one of the millions of people who contracted covid-19 in Brazil and, in the midst of the recovery process, had to do the work to complete the undergraduate and specialization courses, without losing focus. The effort and dedication paid off, last Thursday (08), she received the announcement that she was among the five laureates: "my intention has always been to take advantage of the training processes in order to extract knowledge, skills and values ​​from them. to make me a good professional", she says proudly for her achievement.
Excited about this honor, Cibele Beatriz makes plans for the future: "in the Master's course, I develop research focused on Teaching in Health, a way I found to unite my two graduations. In the future, I intend to enter a Doctorate in Education". And who will be able to say that the ex-student of the Biological Sciences Course at the Martins hub will no longer achieve this goal?
Bruno Cássio – Media Sector at SEDIS/UFRN.
Category: distance education, News, remote teaching, special, UFRN