SEDIS Promotes Suicide Prevention Chat
10 de September de 2019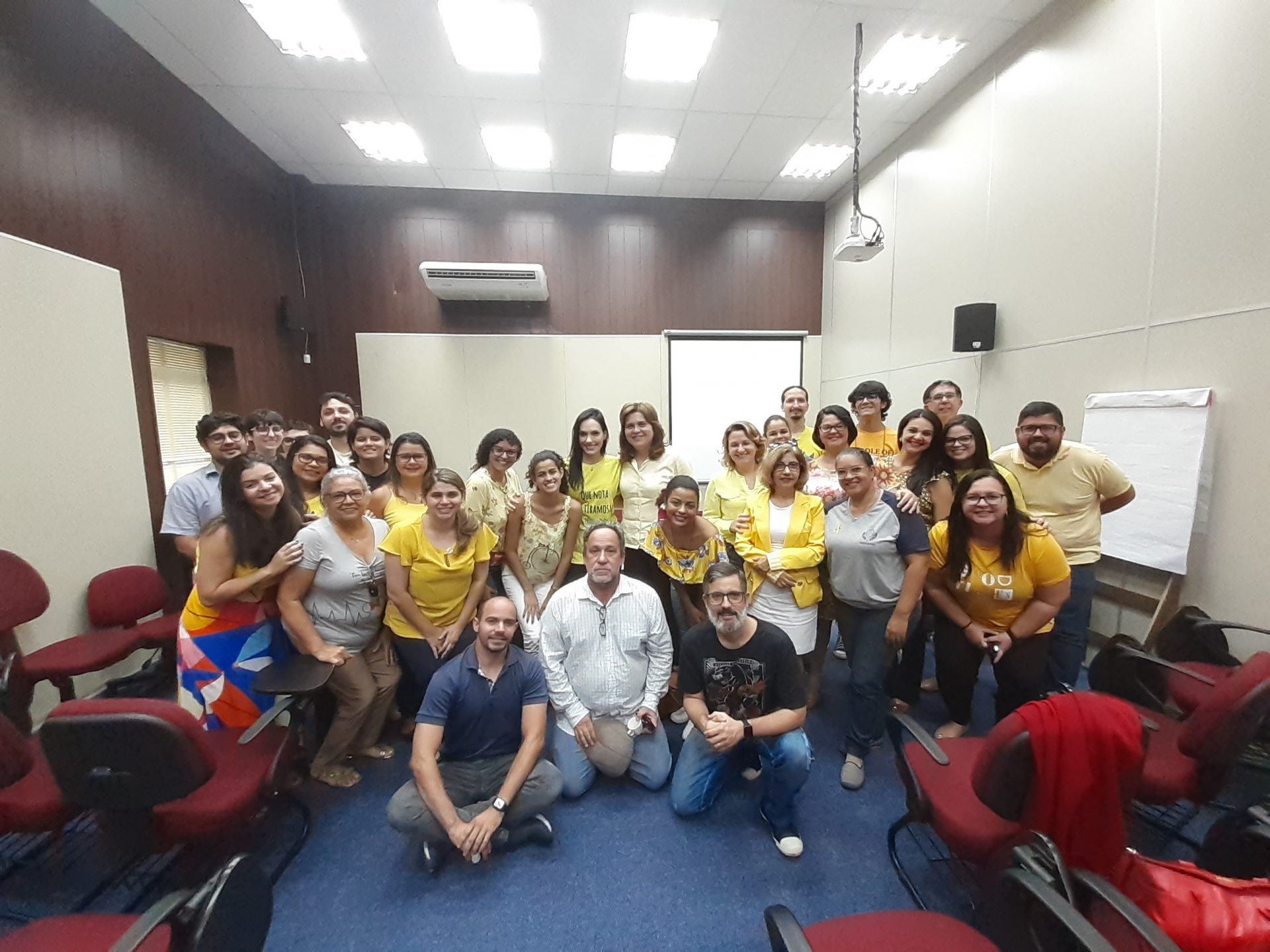 On World Suicide Prevention Day, September 10, 2019, SEDIS employees participated in a chat with psychologist Cíntia Guedes of the UFRN Dean of Student Affairs. At the university, she coordinates the Yellow September program and shares, through lectures, her experience on the subject of "suicide" and her role at the PROAE Student Health Care Coordination.
During the greeting to those attending the SEDIS auditorium, UFRN's Assistant Secretary for Distance Education, Ione Morais, stressed the need for professionals to stop at activities to "look and look at each other". Still according to Ione Morais, moments like this collaborate with the perception about possible behavioral changes that may represent warning signs for problems related to mental health.
Programming fellow, Raquel Lopes, was one of the people who closely followed the guidelines. For her, these discussions allow us to "be more empathetic with co-workers and, more importantly, with people who suffer from a psychological 'problem'." Sharpening the listening to the complaints of those around us was one of the main tips given by the psychologist throughout the conversation.
Cíntia Guedes celebrated the adhesion of SEDIS employees to the initiative, many came dressed in yellow. "I was very pleased with everyone's participation, with questions, exchange of information and I was sure that everyone realized how essential it is to stop to meditate on their lives, to follow the routine more lightly and healthily." She ended the chat by citing some contacts with specialized services to meet Suicide Prevention demands.
Click here to learn more about the Yellow September initiative.
Source: SEDIS / UFRN Media Sector