Representatives from the Federal University of Amapá discuss partnerships with SEDIS/UFRN
24 de October de 2022
The Distance Education Department of the Federal University of Rio Grande do Norte (SEDIS/UFRN) has been working for 19 years to strengthen this type of education. Because of its consolidated experience in the area, SEDIS/UFRN has become a reference for other Brazilian higher education institutions. On October 17, 18 and 19, 2022, the team from the Distance Education Department (DEaD) of the Federal University of Amapá (UNIFAP) was in Natal/RN to get to know the Secretary's physical facilities and the operation of the sectors responsible for supporting EaD activities at the University.
According to Inajara Viana, director of DEaD/UNIFAP, among the main objectives of this exchange are the sharing of experiences in the area and the discussion of expertise on Moodle Mandacaru, Virtual Learning Environment (VLE) used by UFRN undergraduate courses, and its integration with the Integrated System for Academic Activity Management (SIGAA). "The idea of the technical visit is to broaden the viewpoints regarding the technological and management aspects to stimulate UNIFAP to follow paths of growth and strengthening of EaD," concluded the Amapaense manager.
The EaD/UFRN secretary, Carmem Rêgo, highlighted this moment as important for the exchange of knowledge and building new partnerships among educational institutions in the North and Northeast of the country. The Assistant Secretary of EaD/UFRN, Ione Morais, clarified the pedagogical processes that involve the use of the VLE, emphasizing the transparency of all the information published for the academic community. The UNIFAP guests also participated in workshops with SEDIS/UFRN collaborators about the content production routines, accessibility policy, and course management.
Besides the director of DEaD/UNIFAP, Inajara Viana, who also coordinates the Open University of Brazil Program (UAB) at the northern university, the delegation also included: the Moodle manager, Erick Hermann Facundes, the Tutoring coordinator, Edmar dos Reis Saraiva, and the Assistant coordinator of the UAB/UNIFAP Program, Leandro Rodrigues de Souza.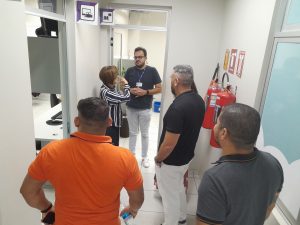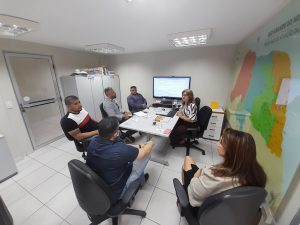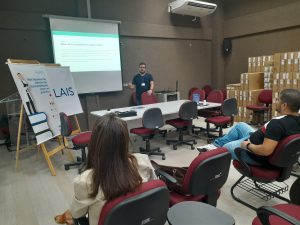 Bruno Cássio – Communication Advisor of SEDIS/UFRN.
Category: distance education, News, partnership, technology-mediated education, UFRN