Pedagogical Coordinator of Distance Education at UFRN participates in training at the Open University of Portugal
28 de January de 2020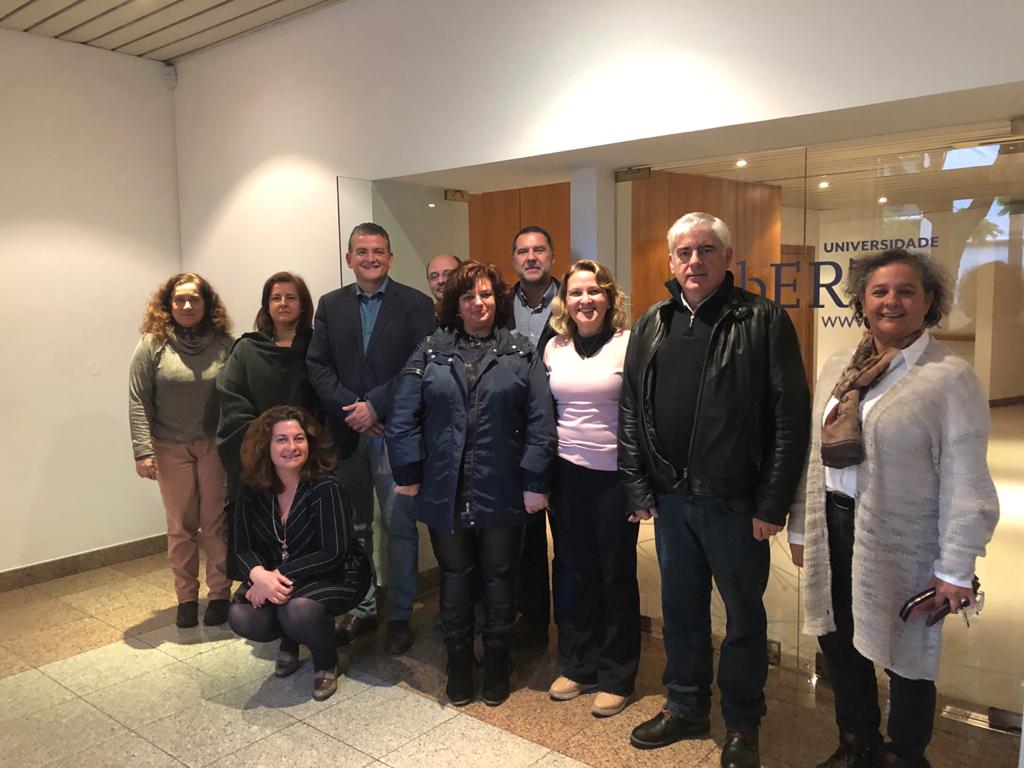 A rediscovery of Brazil through Distance Education. On Tuesday afternoon (28), representatives of the Open University (UAb) of Portugal attended the oral presentation of the Pedagogical Coordinator of Distance Education at the Federal University of Rio Grande do Norte (UFRN), Lilian Giotto Zaros de Medeiros. The event, held at the headquarters of UAb / PT, in Lisbon, marked the end of a 3-month training period at the Portuguese university.
Lilian Medeiros spoke about UFRN's expertise and the historic contribution of the Distance Education Secretariat to the strengthening of distance education in Rio Grande do Norte and in the Brazilian territory, in addition to highlighting the challenges and perspectives for the coming years in this teaching modality.
Exchange of knowledge
According to the UFRN professor, this training period at UAb / PT allowed to learn about a new virtual pedagogical model, exchange experiences with teachers of the modality and share concerns that are similar between the two countries.
Still according to her, based on this sharing of knowledge, initiatives will be signed to strengthen distance education at UFRN, proposing action strategies focused on teacher training and ways to minimize the evasion of students in distance undergraduate courses.
Strengthened relationships
Founded in 1988, the Open University (UAb) is the only public higher education institution operating in Portugal. Several professors from the Department of Sciences and Technology of UAb / PT attended this moment of closing a cycle of consolidation of relations between Brazilian and Portuguese educators.
Among those present were Teresa Oliveira, Coordinator of the Department, Amílcar Oliveira and Professor Vitor Rocio, responsible for receiving during these months, in addition to Professor Lilian Medeiros, Professor Henrique Rocha de Medeiros, from Escola Agrícola de Jundiaí (EAJ). Henrique Medeiros, who is a professor of the Distance Biology course, presented some possibilities of partnerships between UFRN and UAb / PT at the graduate level.
Source: SEDIS / UFRN Media Sector.
Category: distance education, News, partnership, technology-mediated education