Former students from the Caicó and Currais Novos hubs receive maximum recognition from UFRN
13 de May de 2022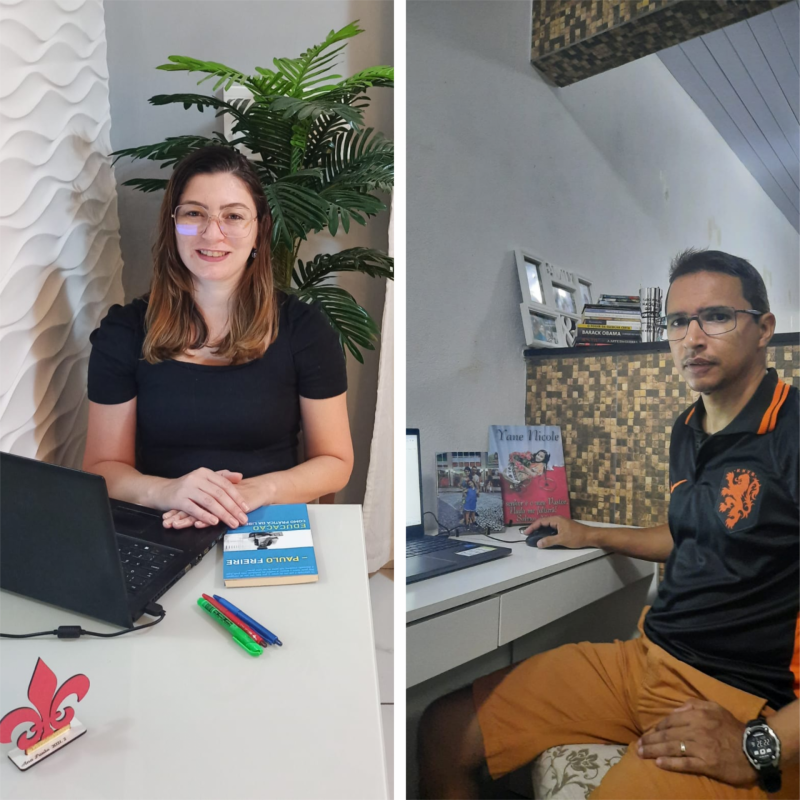 "The biggest challenge was having to balance work, studies, and family care. I work two shifts and have a 2-year-old son, I studied many times at dawn or when my son slept at night", this is Ana Paula Dantas da Silva's account. Born in Caicó, in the Seridó Region of Rio Grande do Norte, at the age of 32, she has just accomplished an old goal: to conclude a distance learning Bachelor's Degree in Languages at the Federal University of Rio Grande do Norte (UFRN).
The daily marathon of Ana Paula, a former student of the Caicó branch, was rewarded. In the graduation ceremony, held last month, she received the academic laurel, UFRN's highest recognition for the students who stood out the most during the graduation course. "I can't even put into words what I felt at that moment. I went through many difficulties during the course, many things made me think about giving up. Being a laureate in a course that I always dreamed of doing was the best feeling in the world," she commented as she recalled the night of her graduation.
Thinking about the future of her professional and academic career, she says she has already started a specialization course and intends to get a master's and a doctorate: "being a teacher is a challenge in a country that does not value education, it is necessary to always be updated and seek new knowledge and I intend to return to the university as a teacher to pay back all the learning I have acquired", she concluded, overcome with emotion.
DE as a tool for transformation
"EaD in my life was a very important tool for the realization of a childhood dream, I've always been a sports lover, because I know that sports transform lives, fulfill dreams, and form citizens who contribute to a more just, egalitarian, and harmonious society", this is how Aluísio Rodrigues Júnior, 36 years old, defines the transforming role of Distance Education in his life.
Born in Campo Redondo/RN, Júnior Rodrigues, as he is better known, completed his degree in Physical Education at the UFRN pole in Currais Novos. Just like Ana Paula, he also received the academic laurel, in April 2022: "the movie with all the plots goes through your head, the difficulties, the challenges and the fears, but also the moments of happiness, the friendships built and the knowledge acquired".
According to the now Physical Educator, "the responsibility of being a training agent increases the challenge and generates positive expectations for the future.
Bruno Cássio – Communication Advisor of SEDIS/UFRN.
Category: distance education, News, special, technology-mediated education