EAD students from UFRN will participate in socio-economic research promoted by DED / CAPES
28 de November de 2018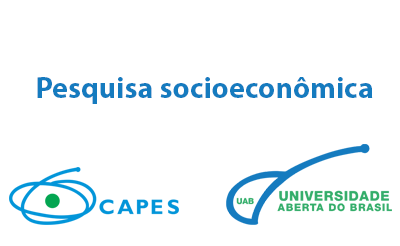 Students enrolled in distance education courses offered through the Open University of Brazil program, in partnership with the Federal University of Rio Grande do Norte, will receive an online questionnaire that will be sent to everyone who is active in the System SISUAB.
The socioeconomic research is part of a set of actions of the Directorate of Distance Education of the Coordination of Improvement of Higher Level Personnel, DED / CAPES, and its main objective is to meet the new requirements of the control bodies that determine, among others adoption of new practices and improvements in the systems that involve the registration of beneficiaries of public policies for the sector.
The completion of this socioeconomic questionnaire is fundamental for the formulation of new strategies and also for the release of resources for the implementation of Higher Distance Education activities throughout the country. For this reason, students should check their e-mails more regularly to see if they have received the said request for completion.
In view of the above, UFRN Secretary of Distance Education, Carmem Rêgo, who also holds the position of general coordinator of UAB at this university, considers that it is of fundamental importance that all students collaborate in this task. Therefore, it calls for the involvement of polo coordinators, course coordinators and tutors in sensitizing the participation of academics.
Source: SEDIS / UFRN Media Sector
Category: Novidade