Administrators of the UFRN Secretariat for Distance Education to retake the positions
3 de June de 2019
The Federal University of Rio Grande do Norte is under new management, the current Secretary of Distance Education, Carmem Rêgo, and Assistant Secretary for Distance Education, Ione Morais, were invited by the new Rector of UFRN, José Daniel Diniz Melo, to resume and continue to collaborate with the university's central administration. The ownership of the managers of SEDIS / UFRN was held on Friday afternoon (31) in the auditorium of the Rectory.
During the ceremony, all the members of the team that will be led by Daniel Diniz for the next four years in office, including the Vice-Rector, Henio Ferreira de Miranda, were sworn in. At the ceremony, the new Rector surprised everyone by joining the UFRN Cellos group, of the School of Music, which presented itself to the audience. Daniel Diniz was one of the soloists in the interpretation of the song "Lamento Sertanejo", composed by Dominguinhos.
Another highlight of the inauguration ceremony was the homage paid to the former UFRN president, Ângela Paiva. On being announced, she was greeted by those present. Ângela Paiva retires from office after two consecutive terms as Rector of the university and counts in this period several important achievements for teaching, research and extension in Rio Grande do Norte.
According to Professor Carmem Rêgo, the legacy left by Ângela Paiva will serve as motivation to reassume the management of Distance Education in UFRN, within the current context, with contingency perspectives in the area of ​​education. For Carmem Rêgo, this will be a major challenge, but the SEDIS team is prepared for this mission and, with the support of all, will overcome any obstacle.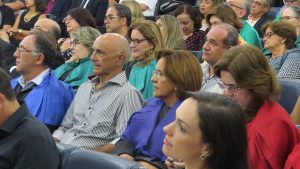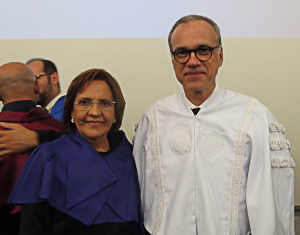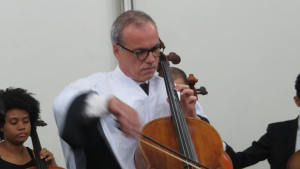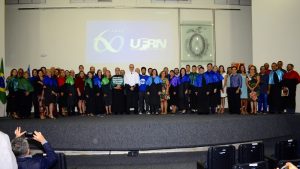 Source: SEDIS / UFRN Media Sector
Category: event, News, partnership