Sensory Garden opens inside the Câmara Cascudo Museum in Natal
31 de October de 2019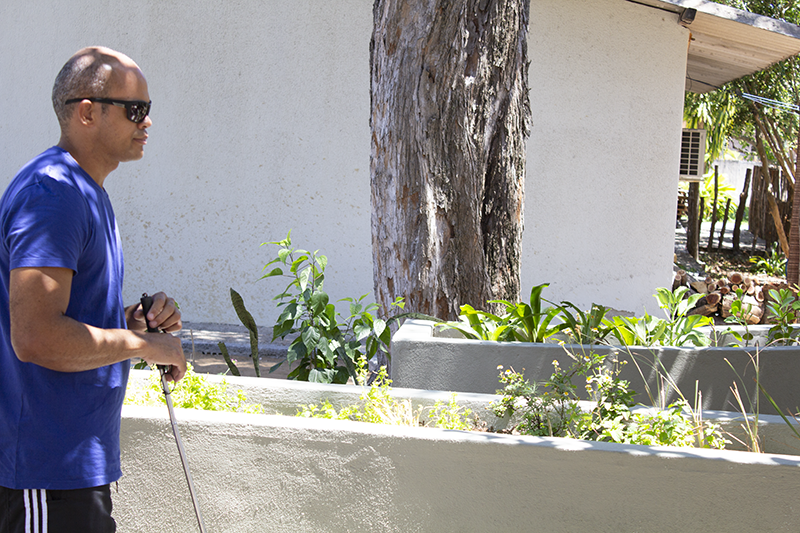 On World Cities Day, October 31st, the capital of Rio Grande do Norte received a Sensory Garden as a gift. It was installed inside the UFRN Science Park, at the Câmara Cascudo Museum, and the inauguration is part of the programming of the October Urban Circuit of the United Nations Program for Human Settlements (UN-Habitat) 2019.
According to one of the coordinators of the Science Park, Magnolia Araújo, this initiative is the result of an action of some universities in the Northeast of Brazil (UFC, UFCA, UFRN and UFOB) in line with the Cooperation and Studies Network on Sustainability, Innovation and Public Policies. (RESIPP). Also according to Professor Magnolia Araújo, many blind people fail to visit public spaces for lack of accessibility conditions.
In the new leisure and learning area, visitors with some kind of visual impairment will be encouraged to grope the plants, smell them, taste them and learn about their origin. The garden received Braille signs with information about the species of Brazilian flora and also tactile floor to facilitate the movement during the tour. The Vice-Rector of UFRN, Henio Ferreira de Miranda, congratulated the Directorate of the Museum and Science Park for the work done.
SEDIS supported the Extension Project that resulted in the construction of the Sensory Garden. For UFRN's Secretary of Distance Education, Carmem Rêgo, who attended the launching ceremony, it is necessary to value any and all social inclusion work developed in favor of those with physical limitations.
The visitation of the Sensory Garden will follow the opening hours of the Câmara Cascudo Museum: Tuesday to Friday, from 8.30 am to 12 pm and from 1 pm to 5 pm. Already on Saturdays, Sundays and holidays, from 12:30 to 18h. For more information, visit the Museum website.
Source: SEDIS / UFRN Media Sector
Category: event, News, partnership