Selection processes with opportunities for Biological Sciences and Chemistry students are open for registration until next week
6 de March de 2020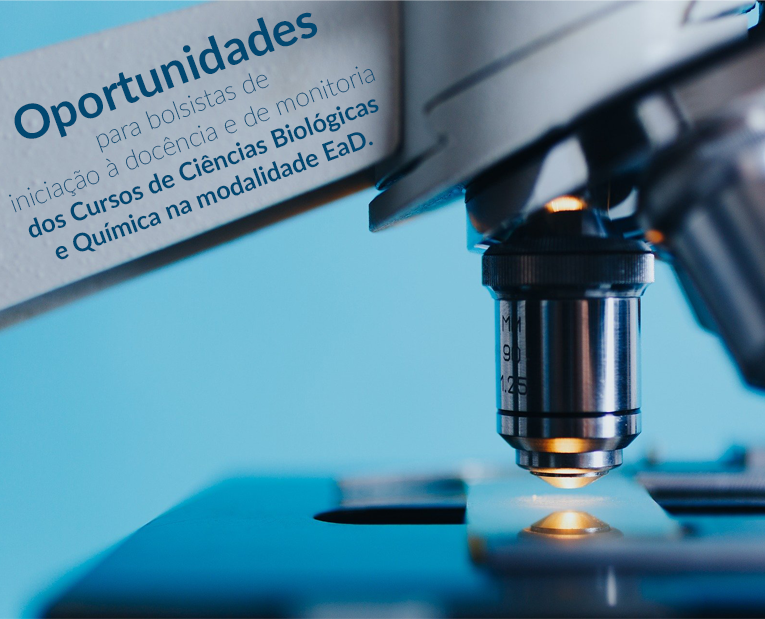 The Institutional Coordination of PIBID / UFRN makes it public to interested parties that registration will be open for the selection of scholarship holders from initiation to teaching to register the reserve in the area of ​​Biological Sciences, in the distance modality. Students from this area enrolled in the On-campus Support Centers in Guamaré and Nova Cruz can apply. Among the criteria to participate in the selection is the need for the student to have less than 60% of the course completed. Registrations can be made until March 13, 2020. For more details, access here.
As for the students of Distance Education Chemistry at the On-Site Support Poles throughout Rio Grande do Norte, the tip is as follows: until March 11, 2020, anyone interested in participating in the selection process for a monitoring scholarship must register. on the page of the Coordination of the Chemistry Course. In the form, information such as: full name, registration, pole to which you are linked as a student, telephone number and e-mail will be requested. You will find all the details, such as the content of the selection test and the scholarship amount, on this page.
Source: SEDIS / UFRN Media Sector.