SEDIS team receives guidance on combating Aedes aegypti outbreaks
1 de March de 2019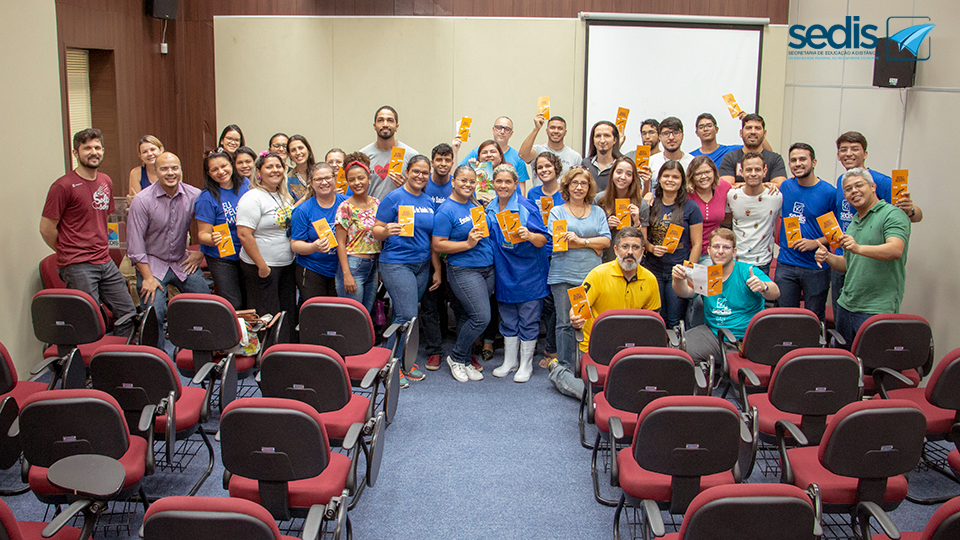 SEDIS is on the route of actions to combat Aedes aegypti at the Federal University of Rio Grande do Norte (UFRN). On Friday (01), representatives of the Board of Health Care of the Server (DAS / Progesp), the School of Health of UFRN (ESUFRN) and the Municipal Health Department of Natal (SMS) held a morning of awareness with the employees of SEDIS.
The initiative is part of a campaign that, in addition to awareness activities, will carry out inspections at university buildings to detect outbreaks of mosquitoes that transmit dengue, Zika and chikungunya. According to data from the State Department of Public Health (SESAP), in the first 45 days of 2019, 1,092 cases of dengue were reported, of which 246 were confirmed, with 12 others being chikungunya.
SESAP indicated a risk of dengue epidemics in 161 of the 167 municipalities of Potiguares. Therefore, there is a need for this collective warning and individual awareness. In this context, SEDIS employees were able to ask questions about the work of the endemic agents and about the main preventive measures that can be taken, both in the workplace and in their homes.
Employees were instructed to avoid accumulating water in containers, be careful with the correct disposal of garbage and to clean the trays of the drinkers and the refrigerator. You can also join this initiative. Call the phones of the Municipal Health Department of Natal and report the outbreaks of Aedes aegypti. Write down there: (84) 3232-8176 and 0800 281 4031.
Source: SEDIS / UFRN Media Sector
Category: health, News, partnership