SEDIS participates in the Campaign to Combat Aedes aegypti in UFRN
25 de February de 2019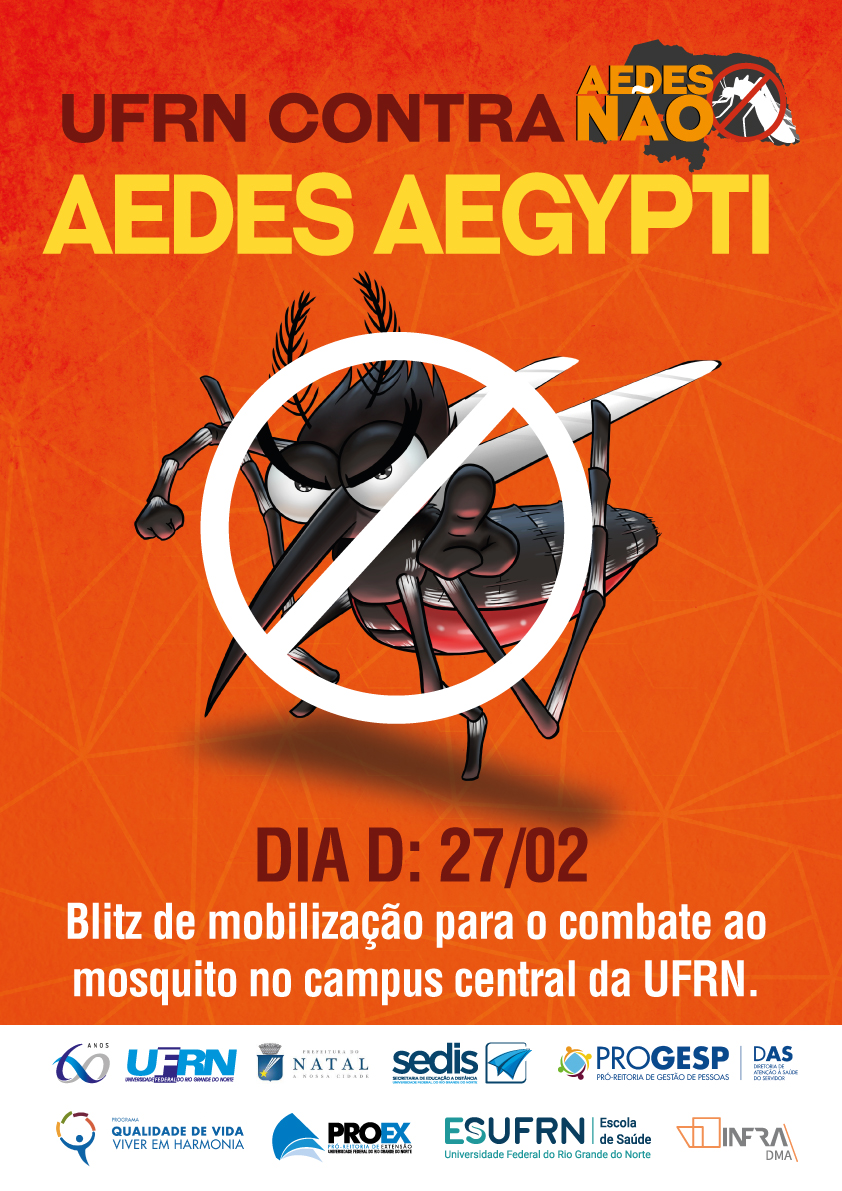 The Directorate of Health Care of the Server (DAS / Progesp), in partnership with the Environment Division of the Infrastructure Superintendence (DMA / Infra), the Extension Pro-Rectorate (Proex), the Work Quality of Life Program (PQVT), the School of Health of UFRN and the Municipal Health Department of Natal (SMS), from this Monday (25) until next Friday (1st), the Campaign to Combat Aedes aegypti , mosquito transmitting dengue, zika and chikungunya.
SEDIS supports this initiative and will receive prevention actions next Friday, March 1, 2019. The alert to redouble care was made from the dissemination of data from the State Department of Public Health (SESAP). According to SESAP, in the first 45 days of 2019, 246 cases of dengue fever and 12 cases of chikungunya have been confirmed throughout the state.
The D-Day of this campaign is scheduled for next Wednesday, February 27, 2019, with the participation of the academic community. The concentration will take place at the Coexistence Center, starting at 8 o'clock in the morning. Throughout the week, agents of the Municipal Health Secretariat will be on the central campus to mobilize servers and students on site visits, as well as perform inspection and diagnosis of mosquito outbreaks.
Source: SEDIS / UFRN Media Sector
Category: health