SEDIS articulates the offer of 1,440 new openings for distance undergraduate courses
16 de February de 2022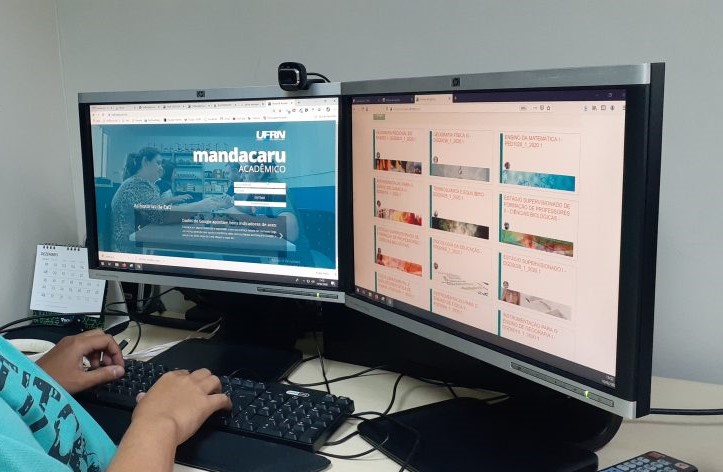 The Distance Education Department of the Federal University of Rio Grande do Norte (SEDIS/UFRN) is in the process of institutional articulation for the offer of 1,440 new vacancies in the 10 distance learning undergraduate courses offered by the University: Public Administration, Biological Sciences, Physical Education, Physics, Geography, History, Languages, Mathematics, Pedagogy and Chemistry. This opportunity was opened by Announcement 09/2022, released last week by the Coordination for the Improvement of Higher Education Personnel (CAPES).
The announcement provides a total of 156,120 vacancies for public institutions of higher education all over the country, which operate in the EaD modality, under the Open University of Brazil Program (UAB). According to the UFRN Distance Education Secretary, Carmem Rêgo, "as in the last selection processes, the selection will be based on the scores of the National High School Exam, and the vacancies are expected to open in the second semester of 2022".
For Joseani Martins, Coordinator of the Presential Support Center of Luís Gomes, a town in the upper west of Potiguar, about 470 kilometers from Natal, the possibility of new openings in distance learning courses will "expand teacher training and strengthen the role of a renowned university, such as UFRN, in the town. The improvement in the quality of public education was also highlighted by Joseani Martins, as a consequence of the access of educators to free higher education courses.
In the Agreste Region of Rio Grande do Norte, the city of Nova Cruz is a reference in Higher Education for housing a UFRN campus. According to Wellington Marcelino de Brito, Teaching Assistant at that pole, "the opening of new openings for EaD/UFRN will bring the certainty that many young people from the city and surrounding regions will have the opportunity to get a professional education at a renowned university".
The Coordinator of the Presential Support Center of Caicó, Tânia Cristina Meira Garcia, speaks of the expectation for the entrance of students: "the entrance of new students, for the formation of teachers and professionals of Basic Education, consolidates the importance of Distance Education, confirmed, above all, in this period of social isolation". Tânia Cristina also points out that the center, which is located inside the Centro de Ensino Superior do Seridó (CERES), serves students from almost 14 cities in the states of Pernambuco, Paraiba, and Pernambuco.
Click here and learn more about CAPES's Edital 09/2022.
Bruno Cássio – Communication Advisor of SEDIS/UFRN
Category: distance education, edicts, News, technology-mediated education, UFRN