Nova Cruz Polo Students Stick to Degree with Technology
2 de August de 2019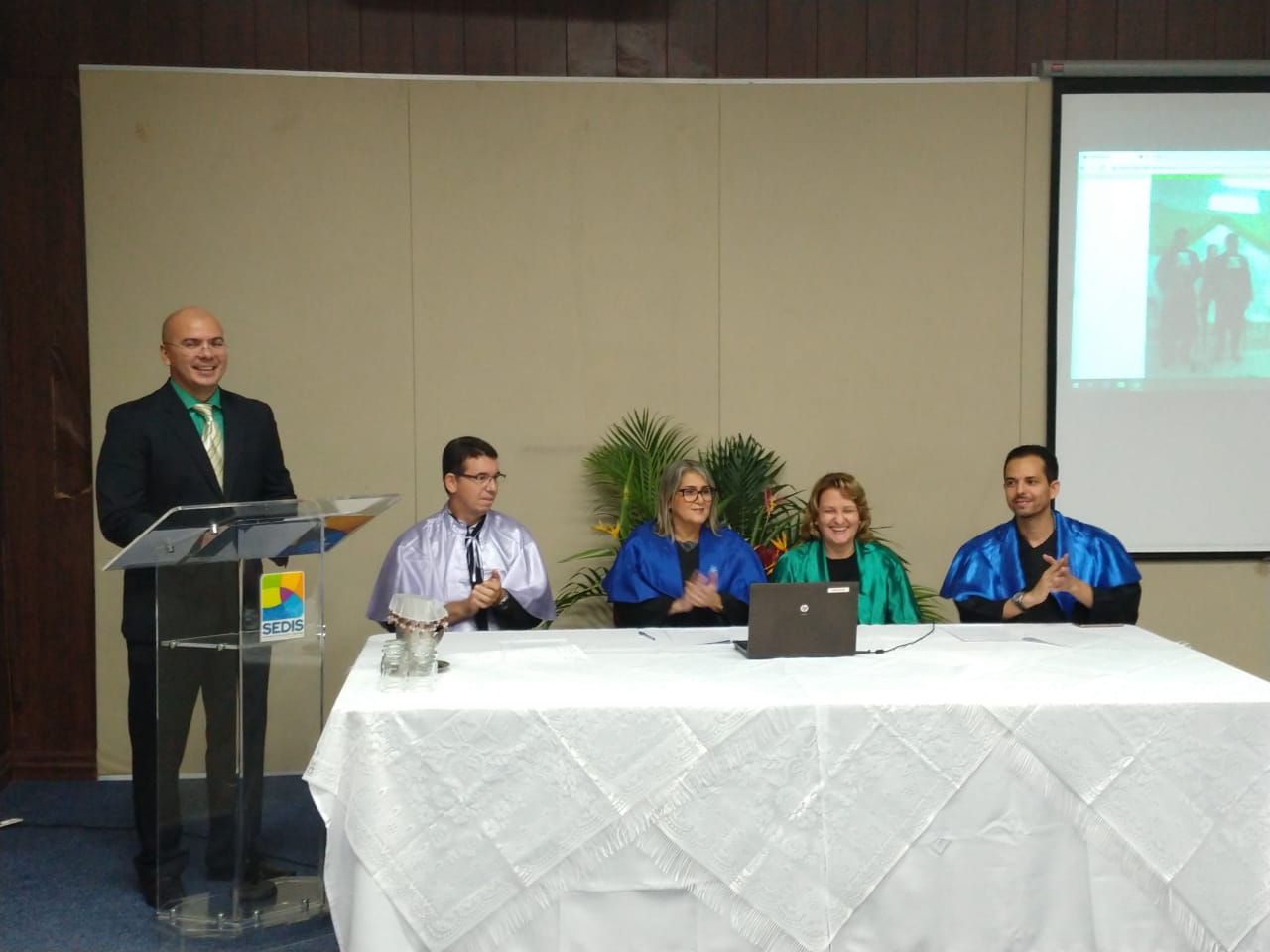 Students of the Mathematics, Pedagogy and Chemistry Degree courses in the Distance Education modality of the Federal University of Rio Grande do Norte experienced a different emotion in the afternoon of Friday (02): they graduated degree through a videoconference.
At the SEDIS auditorium in Natal, the ceremony was chaired by the Director of the Center for Exact and Earth Sciences, Jeanete Alves Moreira, who represented the Dean of the university, Daniel Diniz. In Nova Cruz, at the On-campus Support Center, there were the trainees, family members, tutors and servants.
For SEDIS Pedagogical Coordinator, Lilian Giotto Zaros de Medeiros, the technology used to mediate educational processes throughout the undergraduate course can also be employed at events like this, bringing people over 100 kilometers apart.
Source: SEDIS Media Sector
Category: distance education, event, News