Former student at Luís Gomes' pole who lost her father and father-in-law, victims of covid-19, receives recognition from UFRN for her academic trajectory
19 de July de 2021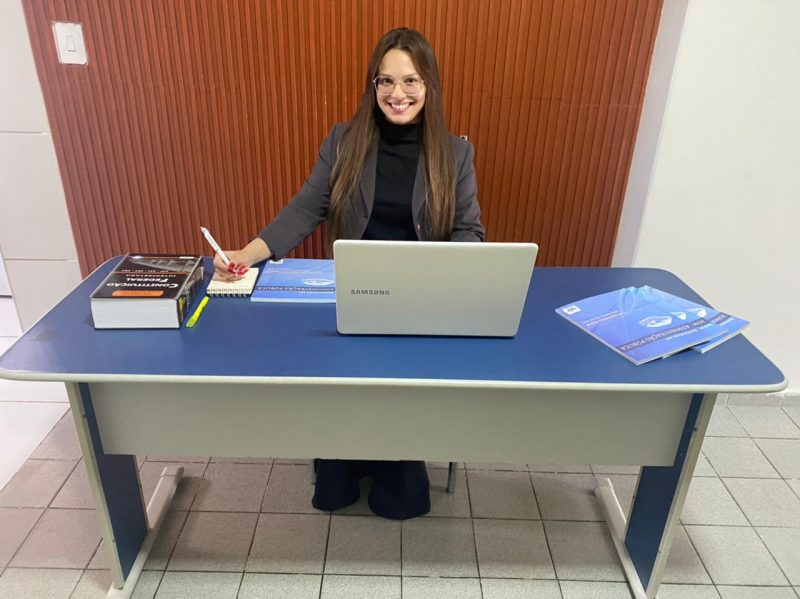 In the Sertão region of Paraibano, the city of Triunfo is located. That's where Gessica Tamara Neves Rolim de Paula Romano lives, a 28-year-old girl who has just fulfilled an old dream: to graduate in Public Administration. The distance learning course was completed at the Federal University of Rio Grande do Norte (UFRN) in Luís Gomes, in Alto Oeste Potiguar, some 68 kilometers away from where she lives.
Born in Fortaleza, capital of Ceará, Gessica Tamara says that she always dreamed of graduating in Higher Education: "I aligned myself on three bases that my husband transmitted to me, first to analyze; then plan; and, finally, execute. That's how I was always able to keep my focus", he highlights, citing the important role of family support in his successful academic trajectory.
Speaking of family, two family losses turned into fuel to overcome any challenges: Gessica's father and father-in-law died victims of covid-19. She redoubled her dedication to studies as a way to face these events. The effort was rewarded with an academic laurel: "today I feel fulfilled with the course I have chosen and everything becomes possible if you dedicate yourself with your head and heart. I had in mind that studying is the best path to success".
The bachelor's degree in Public Administration already has plans for the future: "I intend to continue my academic life with a postgraduate degree. In my professional life, I first have to analyze the current scenario", she concludes with a feeling of hope for better days, which, according to her, will only be possible due to access to public education.
Bruno Cássio – SEDIS Media Sector.
Category: distance education, News, special, technology-mediated education, UFRN