EaD realizes dreams: former academic of Currais Novos Polo concludes master's degree in the area of ​​Physics
10 de July de 2019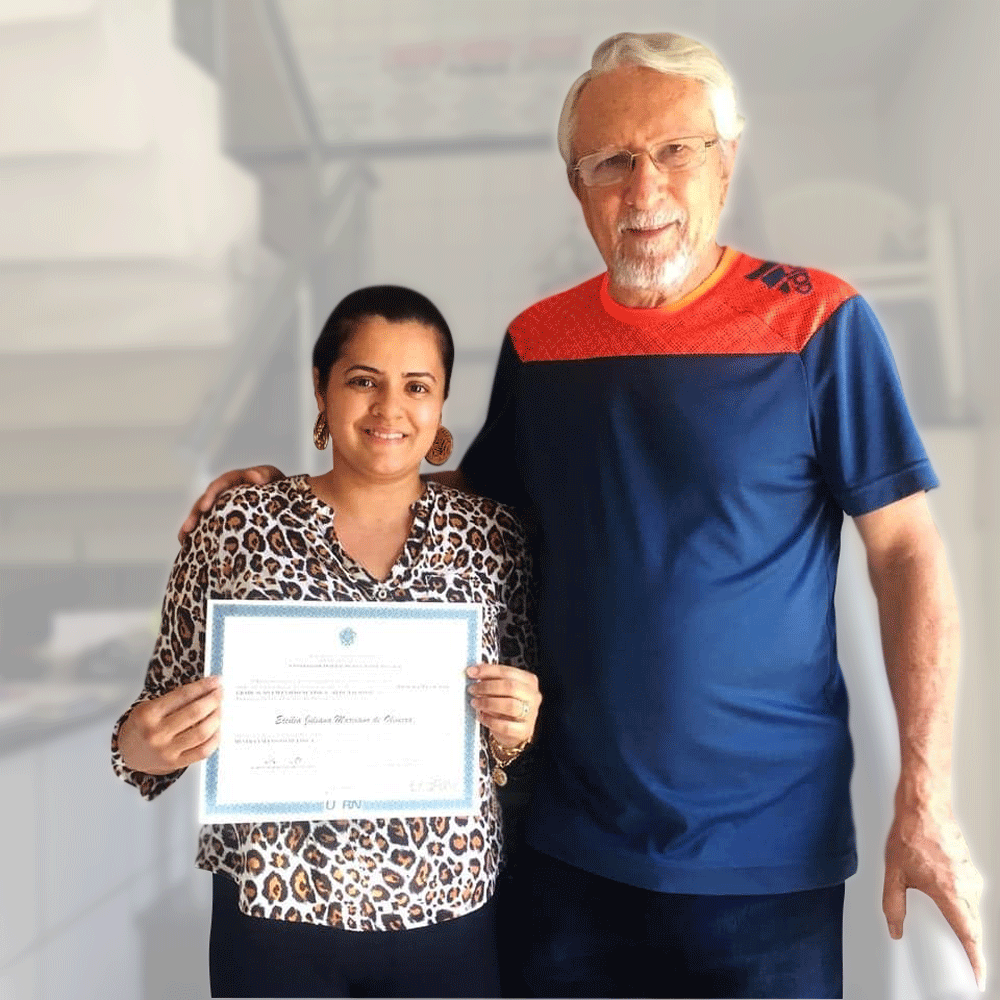 At the age of 30, Ercília Juliana Marciano de Oliveira has just realized the biggest of her professional dreams: the completion of the Professional Master's Degree in Physics Teaching (MNPEF), which is part of a national postgraduate program aimed at teachers who work in elementary and middle schools. The Federal University of Rio Grande do Norte is one of the partner institutions of the initiative promoted by the Brazilian Society of Physics (SBF).
Born in Currais Novos, Juliana Marciano was a student of the Undergraduate Physics undergraduate course at the UFRN Complex in the city of Seridó Potiguar. She started her studies in 2010, but only in 2016 she graduated. "It was a childhood dream to be a teacher. And science fascinated me. So, the course was fundamental to the dream that was to teach, "he says excitedly recalling the beginning of his academic trajectory.
She participates as a teacher in schools of the State Public School Network. In fact, anyone would give up taking a master's degree if they worked in different cities and had to travel every week to attend classes in Natal. According to Juliana, the trips between Currais Novos, São Vicente and the capital of the state were very tiring and she often found herself having to plan classes and with little time to pursue postgraduate studies.
For Professor Ciclamio Leite Barreto, from the Department of Theoretical and Experimental Physics of UFRN, Juliana's advisor in the elaboration of his master's dissertation, participating in this whole process "represents a lot, from the feeling of accomplishment to the certainty of having contributed to enrich with up-to-date skills and abilities the classrooms that she will take over throughout her professional life. " The theme chosen for the research was "Teaching Physics for Deaf People", a subject with strong social and inclusive appeal. According to Professor Ciclamio Barreto, who was the coordinator of the Licenciatura a distancia em Física when Juliana Marciano joined the course, the EaD is synonymous with social inclusion: "the difficulties that she surpassed in the professional master's degree would take several to succumb, but she succeeded. This is proof that the distance modality for the Degree in Physics can train teachers with the quality required for success in the classroom. "
In addition to the routine race imposed by work and studies, life still reserved a pleasant surprise: the small Ercília Arabela. The daughter, currently 3 months old, was born in the final stretch of the master's degree courses. Still, Juliana did not give up, requested extension and was able to complete the necessary requirements to present her dissertation.
"It just depends on the student. You are what you want to be. So if you are a dedicated undergraduate student, participatory, form study groups, you will have a good education in Distance Education and you can do very well, "concludes Juliana Marciano when thinking about the importance of EaD for her professional life.
Source: SEDIS / UFRN Media Sector
Category: distance education, News, technology-mediated education